Lifespring!132 "Twelve Basketsful"
Something I don't often do on this show is take a subject directly from my Bible reading.
This past week I was reading in the New Testament book of Mark. Jesus was teaching and his students completely missed his point. Not unusual for them.
Listen to the show for what his point was. How many basketsful do you have?
Music

Evensong Rising…"Be Still My Soul"

Background Music while I talked about the subject: Greg Federico…"The Promise"

Background music during the story: Brandon Sollis…"Lonely Nights"

Background Music during the final segment: Mike Brooks…"Crockagator"

Website of the week:
Ceiva Digtal Photo Frames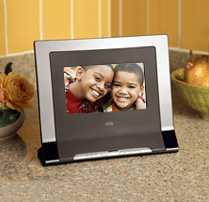 Podcast of the week:
The Shooby Show. Shooby takes us along on a tour of Leo Laporte's studio.